5 Super-Easy Ways to Run a Successful Personalized Marketing Campaign in UAE
November 23, 2018
The Secret Formula to Getting Your Content Appeared in the Featured Snippets
December 11, 2018
Top 6 Web Design Trends You Will See in 2019
The world of web design is evolving at a faster pace. Web design trends come and disappear like the tides and seasons. With the advent of new technologies and cutting-edge tools, new design standards and modern development techniques are being implemented across the web design industry. These technological advancements including artificial intelligence, virtual reality, augmented reality and machine learning have made it easier for web design companies to come up with smarter, efficient and functional websites.
We all know that the year 2018 has been a remarkable year marked with many impressive and outstanding web design trends. Now we are heading into 2019, web designers, marketers, entrepreneurs and business leaders are absolutely excited to find out which trends are going to grow in 2019.
Let's explore the top 6 web design trends that are expected to grow in 2019.
1. Microinteractions and Animations
Web designers use GIFs, microinteractions, and animations to create interactive and visually appealing websites. With animations and GIFs, brands can give their business website more life and convey the message through meaning and interactivity. Incorporating motion graphics, scrolling effects, and microinteractions can guide the user and catch their interest and attention.
In addition, microinteractions help users navigate the website and help them perform the desired action. 2019 is going to see further improvements and development in animations and microinteractions as it is the best way to involve your audience in your website, transmit information to the users about their actions and make websites more engaging and efficient.
2. Voice User Interface
The intelligent technology of voice user interface is growing at a faster rate, having the potential to learn the users' speech pattern and build its own vocabulary. Since the technology is new, but it is expected that VUI is going to be the most popular web design trend for 2019. VUI allows people to interact with your website using voice user interface, making your website more interactive for the users.
Whether you are a digital marketing agency, ecommerce store, fashion brand or a real estate business, creating websites with voice user interface will definitely give your brand a competitive edge.
3. Minimalism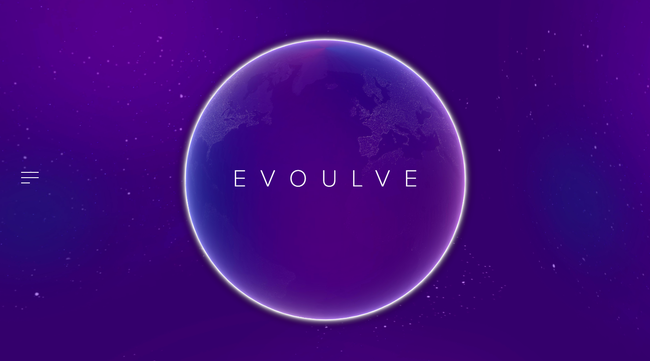 Minimalism is the classic and timeless web design trend that will continue to dominate in the digital landscape in 2019. The principle of less is more benefits websites in terms of faster loading time, better and improved UI design and a great browsing experience. The fewer design elements, clear typography, more whitespace and less content on your website can make it easier for users to identify their goals and navigate your website easily.
UI/UX designers will implement this influential design style to make beautiful, eye-catching and functional minimalist websites that are easy to use and offer the best possible experience to the end user.
4. Vibrant Illustrations
Vibrant and unique illustrations are sure to dominate in 2019. Illustrations can be tremendously helpful for web designers when it comes to beautifying the website and the concept you are trying to convey. The illustrations with vibrant and abstract shapes can bring innovation and vividness to your web pages.
In 2019, it is projected that web design companies will use illustrations to communicate their brand message in different ways, including abstract, realistic, literal and conceptual.
5. More Video Content
The video is an interesting web element that can diversify the page but makes it easier for the visitors to understand the message you want to convey, especially if they don't have enough time to scan through a lot of text. This is why more and more businesses are featuring video content on their websites to help convert users into loyal customers. It will not only convey the message faster, but it will also imprint your website in your visitors' mind.
2019 will expect more websites that have a killer and entertaining video content that keep the users on the page longer. This will eventually help businesses to increase their conversion rate.
6. Chatbots
The advancements in AI and machine learning has made the online communication more intelligent and efficient. Interacting online with chatbots has now become more familiar with today's tech-savvy consumers.
In 2019, it is expected that more and more businesses will implement chatbots with higher levels of customization. As it allows businesses to reply to their customer queries without any human interaction. It provides instant response, available 24/7, learns from customer feedback. If done right, chatbots can give your customers a personalized experience and can take your brand to a whole new level.
Final Thoughts
Staying current on web design trends is important for nearly every business to improve the performance and appearance of their website. Take some time to evaluate these web design trends for 2019 and choose the one that best works for your business website. Whatever web design trend you choose to implement in your design strategy, make sure it focuses on improving the user experience, it will eventually help you stay ahead of the curve in 2019 and beyond.